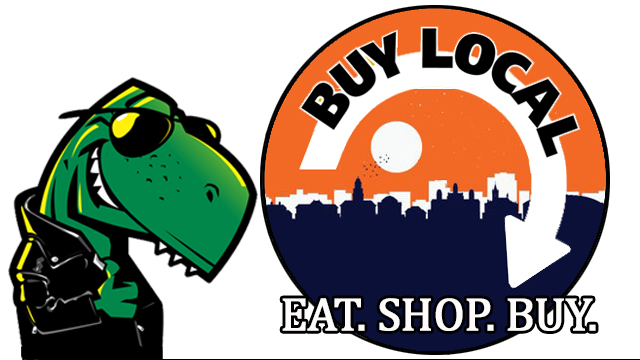 We are a year into the pandemic and The Din0saur would like to remind you to BUY LOCAL.
Chain stores come and go and leave big empty buildings behind… help improve and strengthen the back bone of our City and buy local!
Just like you, we here at The Din0saur are local.
Wear a mask, cough into your arm and wash your hands stay safe from  94.1 95.3 103.9 The Din0saur!
BUY LOCAL! SUPPORT LOCAL BUSINESSES LIKE:
CITY TRUE VALUE HARDWARE/CALLEY'S UNITED APPLIANCE
COOLWATERS
HARRIS CLEANERS
GENERATION ELECTRICAL SUPPLY AND LIGHTING
STUMPBUSTERS OF CENTRAL NEW YORK
SYRACUSE FENCE
SYRACUSE WEALTH MANAGEMENT
TILE & STONE OF SYRACUSE
Proud to be part of Central New York! The Din0saur.